Bembelbots @ Innovative 2009 Darmstadt
29 Sep
Author: tobi - Category: Events, RoboCup
Good news everyone! Our robocup-team ( Bembelbots ) was invited to join the Innovative2009 exhibition in Darmstadt, where several universitys, research-institutes and companies show their know-how, concepts and inventions.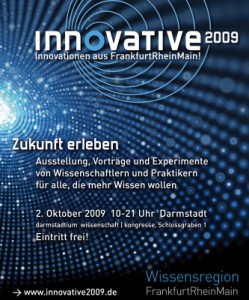 We will attend
this fair
at
Stand 9
together with the
Unibator
project and demonstrate our soccer robots with their new autonomous framework.
Watch our robots find a ball by theirselfs
and scoring goals against each others!
We have a field with one goal and will present several shows, including kicking, defending the goal, complex motions like standing up and several special moves.
See our review of the Innovative 2009!
Kommentare sind zu diesem Thema nicht möglich.